Edifier brings its classic products to Las Vegas CES 2020. At the exhibition, Edifier displayed S1000MKII, R1080BT, Lollipops, TWS2, TWS5, and other true wireless series Edifier earbuds. The latest noise reduction earphones, such as TWS NB, W380NB, G7 headset, GM6 ture wireless gaming earbuds, and G2000 electronic competition speaker for the E-sports crowd are also included.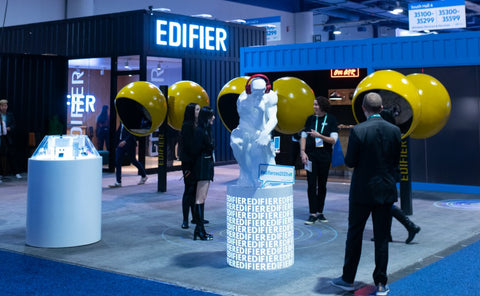 In recent years, TWS earbuds technology has been witnessed a fast development. TWS5 earbuds use an imported qcc3026 set and are externally connected with an LDS radium carving process antenna. All of these brand-new functions bring good RF performance and low current consumption. Thanks to the unique design of structure and acoustics, the Edifier TWS series products bring delicate and clear-cut sound quality to users. TWS NB noise reduction earphones integrate ANC active technology and complex circuits. Edifier Connect App is also designed for users to connect Edifier products with smartphones easily.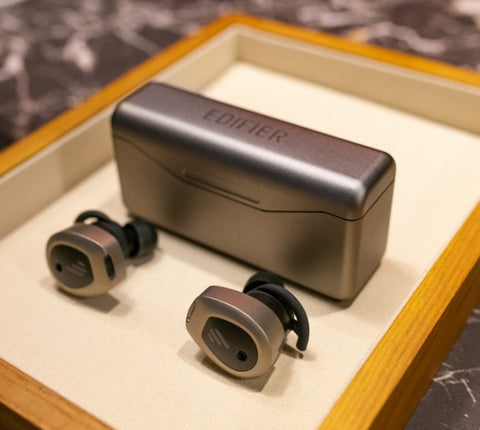 In addition to headphones, Edifier also showed a number of its classic speaker products, such as the S3000 Pro wireless Hi-Fi active speaker. The most important acoustic frequency division management and power amplifier system are completely independent, and the left and right boxes are balanced. The Xcore multi-core processor of XMOS is used as the core, and the music details are retained. It is warmly welcomed by music lovers. In the upcoming years, Edifier will use more DSP solutions in their speaker products to get higher quality digital frequency division. Based on the success of the true wireless headphones market, Edifier will explore and implement more application scenarios.